Eximia's Affiliate program
In the Eximiatutor Affiliate program, the partner can offer and expand its service among education customers.
Eximiatutor's automatic assessment of tasks enables the automation of teachers' task and exam evaluation work.
The workload caused by checking the teacher is substantially lightened and time is freed up for e.g., for teaching.
Schools and purchasing organizations can purchase Eximiatutor services directly for high school students.
The service includes both the high school theory part and tasks that are checked automatically with the help of technology.
Through automatic feedback, high school students get an idea of their own competence and can improve their own level of competence.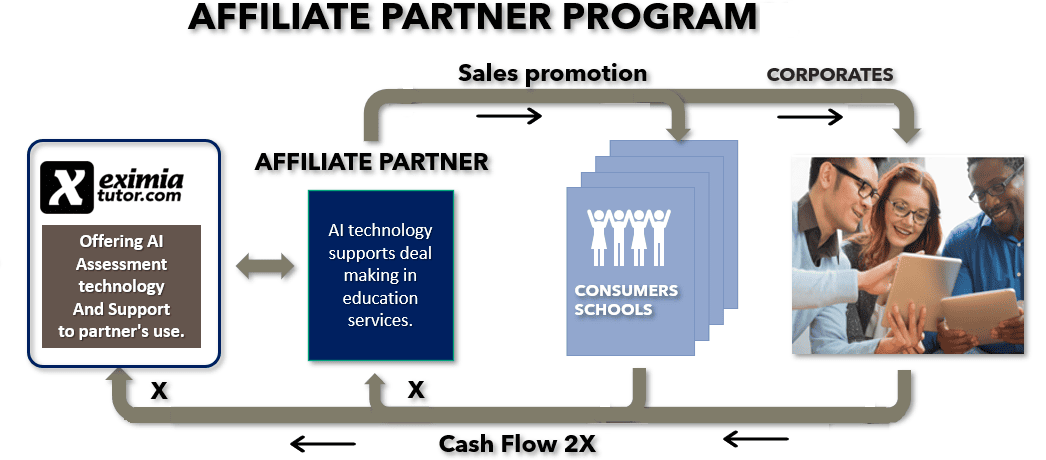 Contact us at: info@eximiatutor.com